PRX-T33® – non-invasive biorevitalisation therapy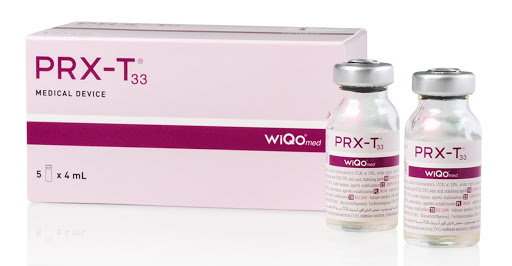 Non-invasive biorevitalisation using the unique WIQO medical product PRX-T33® perfectly stimulates skin rejuvenation processes without the need for injections, risk of inflammation and oedema. Unique combination of product ingredients – 33% trichloroacetic acid (TCA), hydrogen peroxide and kojic acid – rejuvenates the skin, without causing the scaling of epidermis, strongly stimulates the synthesis of collagen and rejuvenation of cell structure.   

The procedure can be used not only for the improvement of skin condition of the face, neck, decollete area, body, and hands, but also hair and intimate areas.

PRX-T33® procedures are suitable for:
the prevention of signs of chronological skin ageing and photo-ageing – revitalisation of the skin of the face, body, arms, decollete area;
the reduction of wrinkles;
the restoration of skin tone;
in the event of hyperkeratosis;
the reduction of post-acne and other scars;
in the event of hyperpigmentation of the skin;
the reduction of striae;
in the event of tired, unhealthy-looking skin;
the preparation of skin prior to laser procedures;
the stimulation of hair growth;
the moisturising, bleaching of intimate area.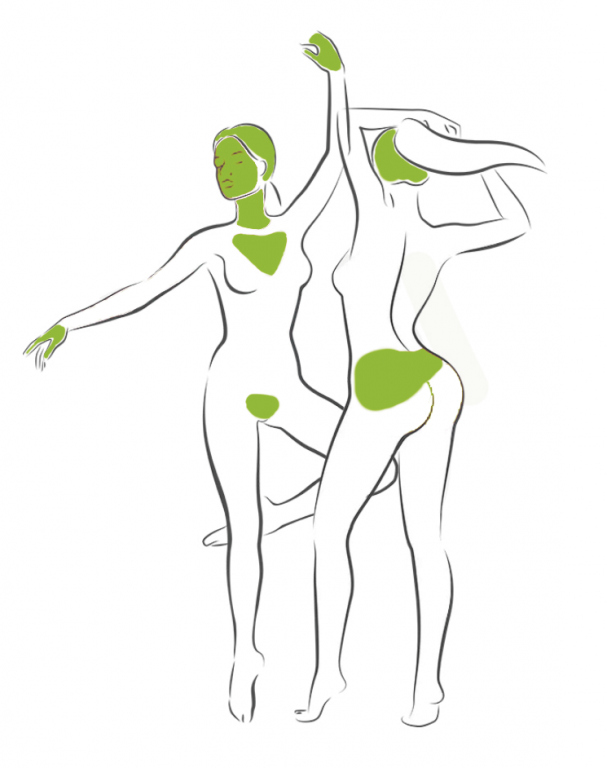 Areas of action : face; neck; decollete area; areas with stretch marks – let us say - hips; skin of the arms; hair; intimate area.

Course of the procedure:
during the procedure, special massage techniques are used to massage PRX-T33® product into the skin;
a special cream that improves the rejuvenation of the skin and protective sunscreen are applied at the end of the procedure;
you may return to your usual daily routine immediately after the procedure – the procedure does not cause reddening or swelling of the skin.
Perfect combination:
PRX-T33® procedure is a suitable solution for immediate skin vitality (for instance, before events), as well as comprehensive, long-term rejuvenation of the skin, by combining the course of procedures with aesthetic skin procedures and injections.
Limitations for the performance of the procedure:
intolerance or allergy for the ingredients;
pregnancy and breastfeeding;
open wounds, cuts, abrasions on the skin;
oncological diseases.