The traces left by the time and lifestyle are most observed on the skin – starting with the oval of the skin and up to the condition of nails. The condition of skin changes under the influence of internal and external processes, furthermore, skin requires different care at every age. 

The dermatologists of Anti-Aging Institute consult and perform diagnostic examinations in the event of acute, as well as chronic skin health problems, as well as implement measures aimed at the retaining and restoration of maximally healthy and shiny skin condition.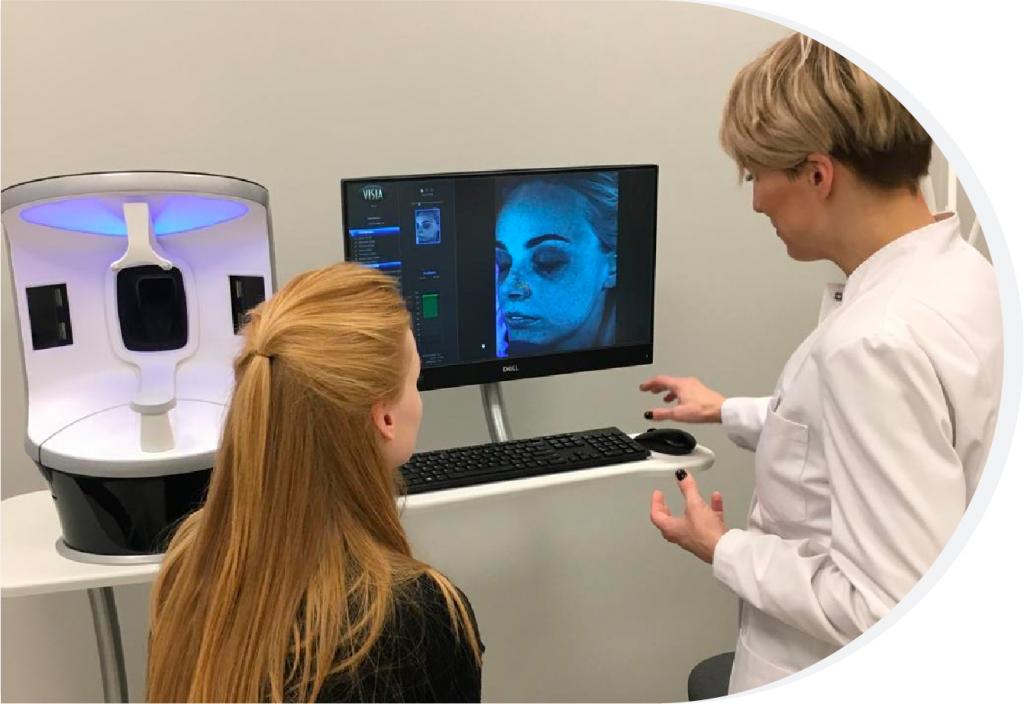 Only a dermatologist can provide comprehensive consultations regarding the procedures of aesthetic medicine, which can be characterised as invasive or which are performed by using high energy devices: laser hair removal, beauty injections, liquidation of benign skin and pigment lesions, etc.!
Services:
Assessment and diagnostics of early ageing risk factors (performance of genetic tests, interpretation thereof, diagnostics of the facial skin with VISIA®),
Diagnostics and therapy of acute and chronic skin diseases, acne therapy, acne rosacea therapy,
Diagnostics of skin neoplasms (dermoscopy).
Removal of benign skin neoplasms by means of laser therapy,
Aesthetic correction of wounds, striae,
Rejuvenation of skin, resolving of ageing problems by means of laser therapy, radiofrequency, and intense pulsed light devices,
Rejuvenation of facial skin and hair growth stimulation by plasma injections; rejuvenation of facial skin, improvement of the facial oval, elimination of excess hair by using laser devices,
Therapy and removal of benign vascular lesions and dilated blood vessels,
Activation of skin rejuvenation processes with PRF and PRP injections,
Biorevitalisation.
Please note!
Skin condition is often linked to the functioning of other body systems. Within the framework of the multifunctional team of the Anti-Aging Institute, dermatologists co-operate with other specialists of the clinic – endocrinologist, nutrition specialist, gastroenterologist.
GOLD SELECTION OF DERMATOLOGY TREATMENT IS AVAILABLE TO ANTI-AGING INSTITUTE CLIENTS: