Intravenous (IV) infusions of glutathione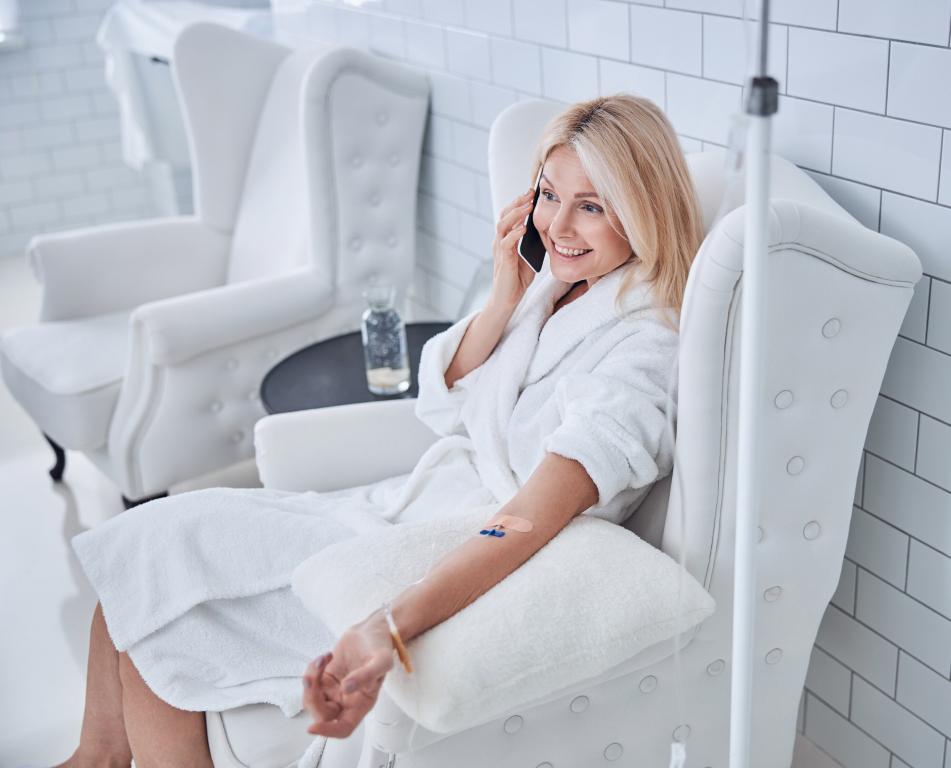 Glutathione infusions help to recover from the disease, improve the functioning of the immune system and general well-being. As health is closely related to a person's appearance, the effect of glutathione is also visible visually - the condition of the skin, nails and hair improves.
Glutathione is a powerful antioxidant that promotes the body's ability to fight free radicals, strengthens the immune system, promotes recovery from injuries. Intravenous infusions of glutathione (i.e., systems) are ideal when the immune system has been struck and the patient's energy levels and ability to work need to be restored effectively and relatively quickly.  Due to the ability of glutathione to bind free radicals, which cause cell damage, the aging process is slowed down and the body's ability to regenerate is improved.
Glutathione is made up of three amino acids - glycine, glutamine and cysteine - and is found naturally in fruits, vegetables, mushrooms and meat. In the human body, glutathione is produced by the liver. However, the body often needs extra strength: the effects of glutathione are most effective when given as an IV infusion.
The role of glutathione in the body:
strengthening the immune system;
detoxification;
neutralization of free radicals;
regulation of cell death and cell survival;
maintenance of mitochondrial DNA.
Duration of the procedure: 1h-2h
! The procedure requires a doctor's appointment and appropriate blood tests (whole blood, ALT, Creatinine, GFR, Zn).
Contraindications:
asthma;
pregnancy and lactation;
sensitivity to glutathione;
low zinc levels.