During underwater massage, the water stream is directed towards certain problem areas of the body under water. The procedure enables deep effect on the connective tissue, muscles and joints.
Underwater massage pacifies, tones skin and promotes weight loss. The procedure is used for therapeutic, as well as cosmetic purposes, as well as within the framework of sports medicine.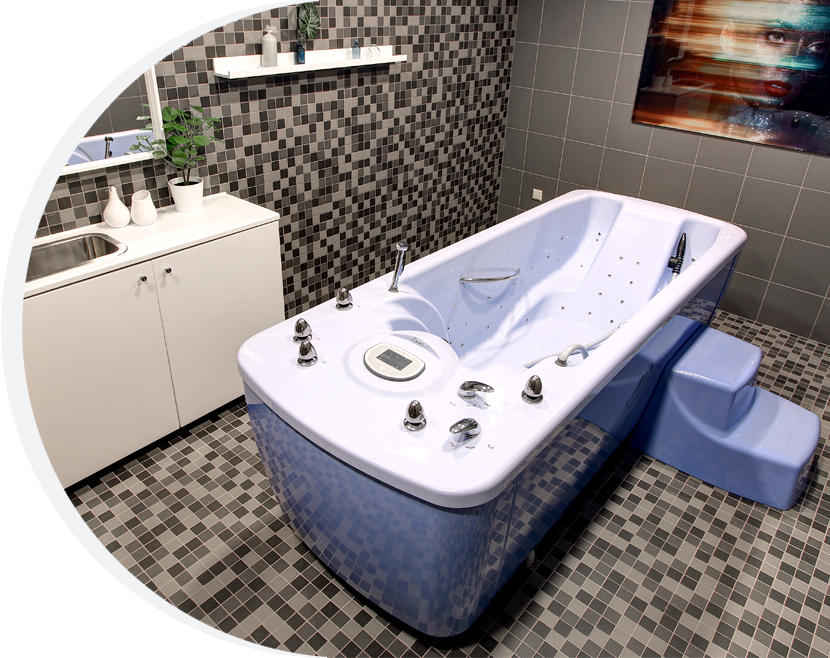 The underwater massage bath is equipped with a light therapy solution. During the procedure, the diodes built into the bath change color according to a special algorithm, creating a pleasant mood and visual enjoyment.
Thanks to the ion filter, the air in the treatment room is specially purified. The ions bind to the microparticles in the air (dust, pollen, bacteria, etc.) and the air is neutralized. The ion filter indoors provides fresh, clean, outdoor air.
Benefits:
Improved skin and muscle tone;
Reduction of cellulite;
Reduction of body weight;
Relaxation;
Improvement of physical and spiritual wellbeing.
Limitations for the performance of the procedure:
Pregnancy;
Cardiovascular diseases;
Acute dermatological diseases;
Fever, increased body temperature;
Oncological diseases.