The procedure uses two high pressure water streams, by directing them against the respective body part.
Charcot shower acts as a strong tonic of skin and connective tissue, reduces cellulite, improves lymph return, stimulates metabolism and strengthens cardiovascular system.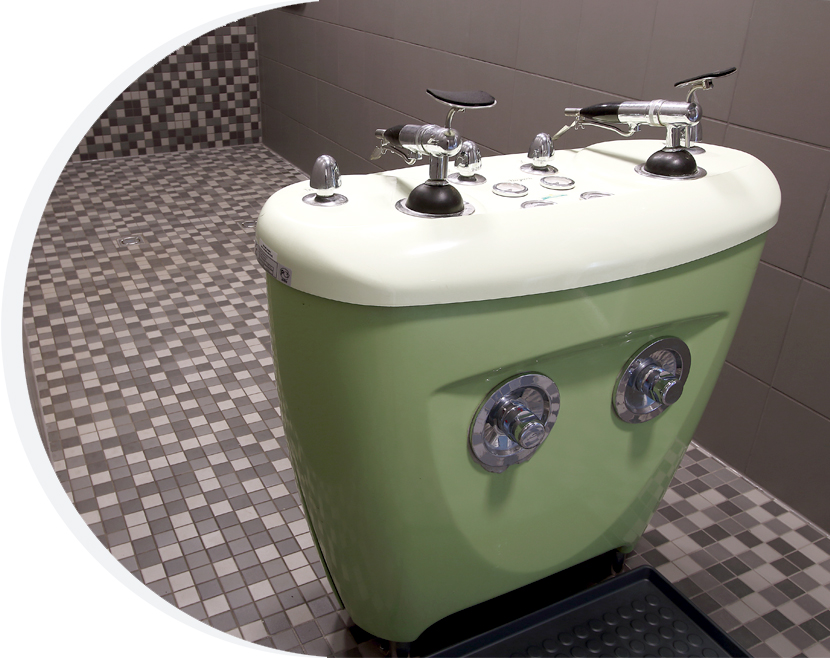 Benefits:
Improved skin and muscle tone;
Improved circulation of the blood and lymph;
Reduction of cellulite;
Removal of excess water and metabolism end products from the body is enhanced;
Restoration of energy;
Improvement of physical and spiritual wellbeing.
Limitations for the performance of the procedure:
Pregnancy;
Cardiovascular diseases;
Acute dermatological diseases;
Varicose veins/ thrombosis;
Fever, increased body temperature;
Oncological diseases;
Reduced body weight.