Caring for mental health is just as important as taking care of the physical body – it is necessary to find the balance between the everyday rush and your inner self. Psychotherapy plays major role in the anti-aging field – the mental state directly affects a person's health and physical well-being.
Psychotherapy helps to find motivation, understand your inner feelings and work through emotional experiences, stress and emotional burnout.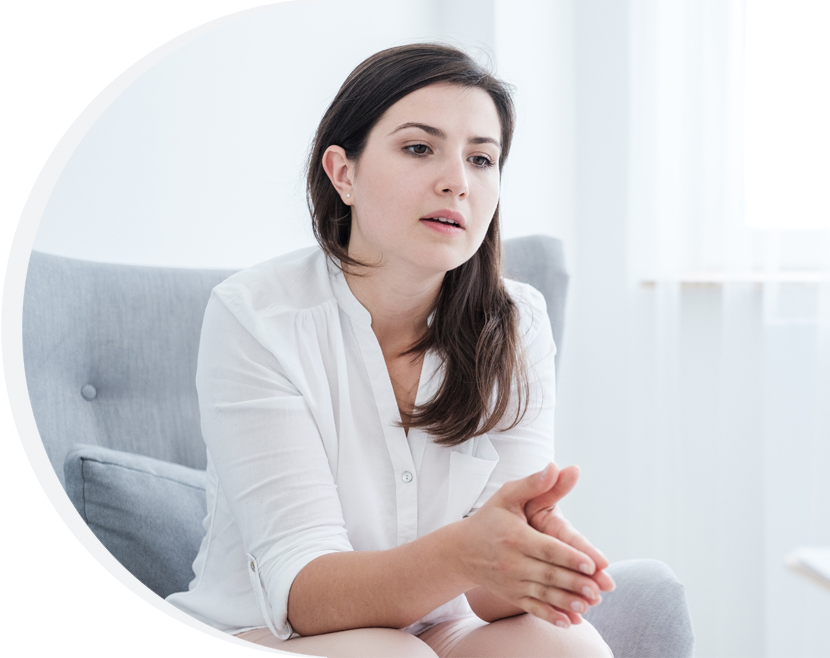 You need a consultation of a psychotherapist if you experience the following long-term issues:
Eating disorders, sleep disorders,
Inability to cope with changes (physical, emotional, everyday life),
Nervousness and anxiety, increased stress,
Problems in family/at work/with friends,
Strong emotional stress or experience (loss, health issues, etc.),
Unhealthy habits and addictions,
Depression.
Goals of physiotherapy:
To help to obtain self-consciousness – interaction of one's emotions, character traits and actions with one's own personality, health and surrounding people,
To help to regain control of one's life, accept changes and loss,
To contribute to personal growth.
Ones attitude regarding the situation either helps to find the right solution or escalates the problem even further. An example of a client's cooperation with a psychotherapist in the scope of anti-aging is the period of menopause/andropause. This age-related process causes various emotional and physical changes and can be considered as a symbolic period of self-reflection and analysis.
Services:
Counselling regarding mental health, healthy ageing (menopause, andropause, etc.), eating disorders,
Possible group lectures, coaching.