Due to intensive rhythm of life women often forget about their intimate health and harmony. Woman's body is at constant state of changes: stress, diseases (including non-gynaecological), childbirth and menopause leave an impact – changes of hormonal balance, muscle and connective tissue weakness, previously unexperienced intimate discomfort.
These changes can be identified and averted by using the resources of Anti-Aging Institute – up-to-date methods, technologies and expertise of the best specialists.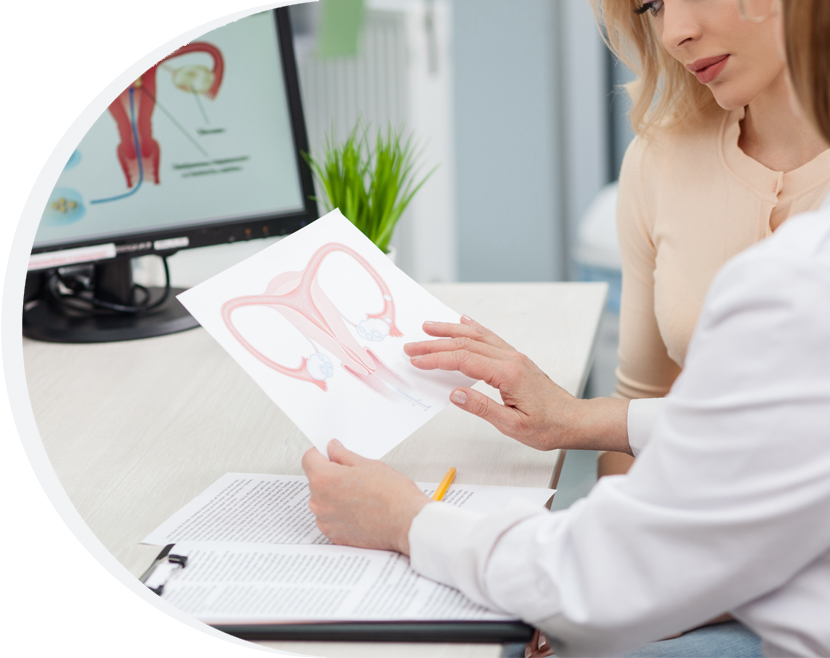 You need a consultation of a gynaecologist:
If you have pain and discomfort in the lower abdomen,
For preventive check-up,
In relation to contraception,
During and after pregnancy,
In the menopausal period,
In case of intimate discomfort: dryness, pain during intercourse, burning, itching,
In case of visual changes,
If you experience high tension and stress, that begins to affect your intimate health.
The most common health issues solved by a complex solution including Anti-Aging gynaecology:
Atrophy of the vagina and vulva and its effects,
Vaginal dryness,
Changes caused by menopause,
Hormonal changes,
Mild and moderately severe urinary incontinence,
Aesthetics of the external genitals.
Preventive measures are crucial both in gynaecology and in the anti-ageing field. Gynaecological care is important and possible at any age as well as the opportunity to make aesthetic improvements using the most modern technologies and methods.
Services:
Consultation,
Ultrasound,
MonaLisa Touch® using DEKA laser device,
Gynaecological injections: 

NEAUVIATM ORGANIC hyaluronic acid injections,
I-PRF* injections.
Please note:
Do not use any topical vaginal remedies or perform deep vaginal douching before gynaecological examination.
Avoid planning a visit to a gynaecologist during menstruation.
Drink one litre of non-carbonated liquid 1-2 hours before gynaecological ultrasound.
Before consulting a gynaecologist, you should pay attention to:
Past diseases (including infections), surgeries and injuries,
Cases of severe diseases in the family,
Characteristic of lifestyle and nutrition.