Why disguise? Cure! SPECIAL OFFER!
‌
Taking into account the topicality of venous diseases and their consequences in Latvia, ''Veselības centrs 4'' annually organizes a venous health campaign in the spring, during which from March 1 to April 30 VC4 Baltic Vein Clinic and other VC4 branches diagnosis of venous diseases and venous operations will be at special prices!
Baltic Vein Clinic offers:
30% discount for a phlebologist's consultation + Duplex examination;
50 % discount for a second opinion, phlebologist's consultation + Duplex examination, presenting a report from another doctor issued in the last three months;*
100 – 200 EUR discount for laser vein surgery (depending on the degree of complexity);
300 EUR discount for non-complicated vein surgery with cyanoacrylate glue for one leg!
* The offer does not apply to reports of the ''Veselības centrs 4'' group.
After the consultation of the phlebologist, we will delight each client with special discount coupons. Coupon offers can be viewed here:
‌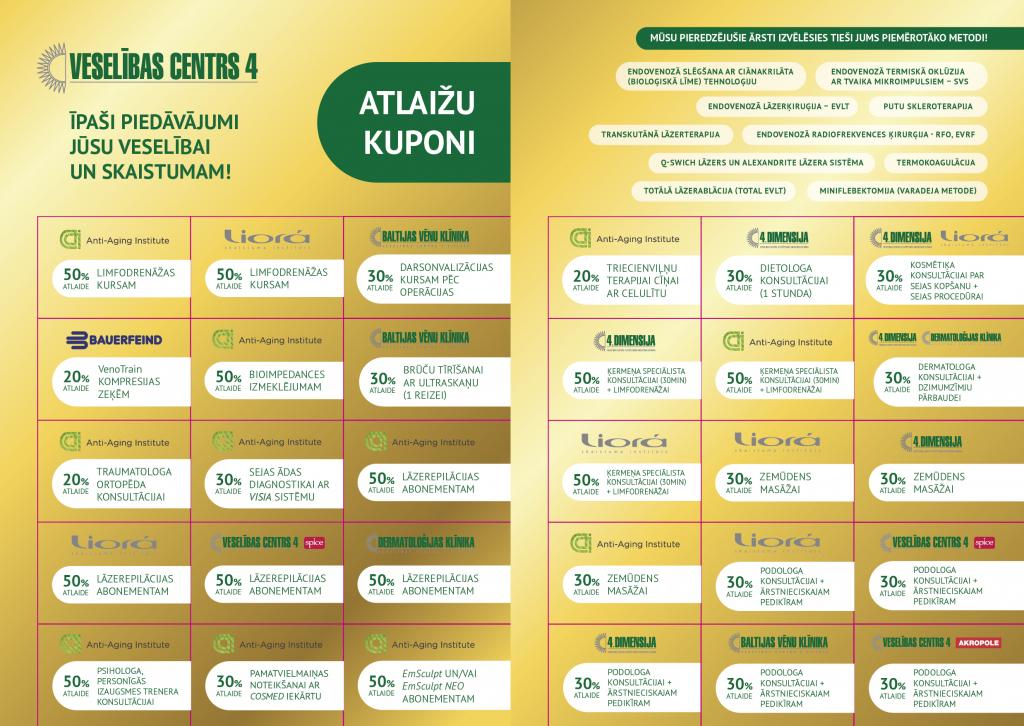 ‌We will surprise patients after the surgery with a valuable gift from ''Silvanols''.
‌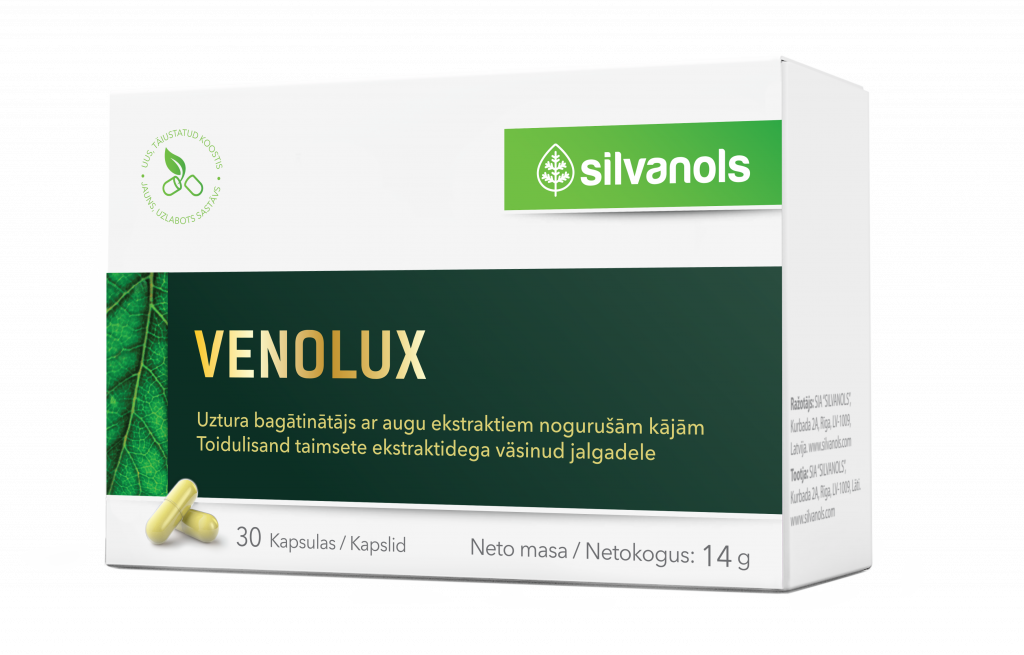 ‌
The doctors of the Baltic Vein Clinic guarantee the quality of their work - each client receives a lifetime guarantee for the performed surgery and the Surgery Quality Certificate.
At the Baltic Vein Clinic, you will receive an individual approach and the most appropriate treatment method, so that you regain the health of your feet as soon as possible!
‌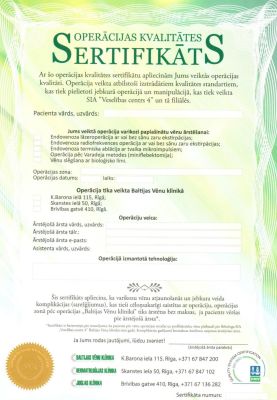 ‌
For your convenience, we will also provide phlebologist and proctologist consultations in the cities of Latvia's regions! You can get acquainted with the schedule of visits here >>>        
In cooperation with Aizdevums.lv Platinum loan conditions, a loan for your health is available! At the medical institution, you only need to fill in an application, which will be issued by the medical staff. We will take care of the rest! FAST. CONVENIENT. BENEFICIAL!
‌
Clients will be consulted in the following branches of "Veselības centrs 4":
Baznicas Street 18, Riga ("Anti-Aging Institute")
LEARN MORE: 67847484 (on working days 09:00-17:00)
The special offer is valid from March 1, 2021 to April 30, 2021
The offer is valid for clients who consult a phlebologist during the campaign.